Mission
Bettering life with technology in a world where humans and robots coexist.
Company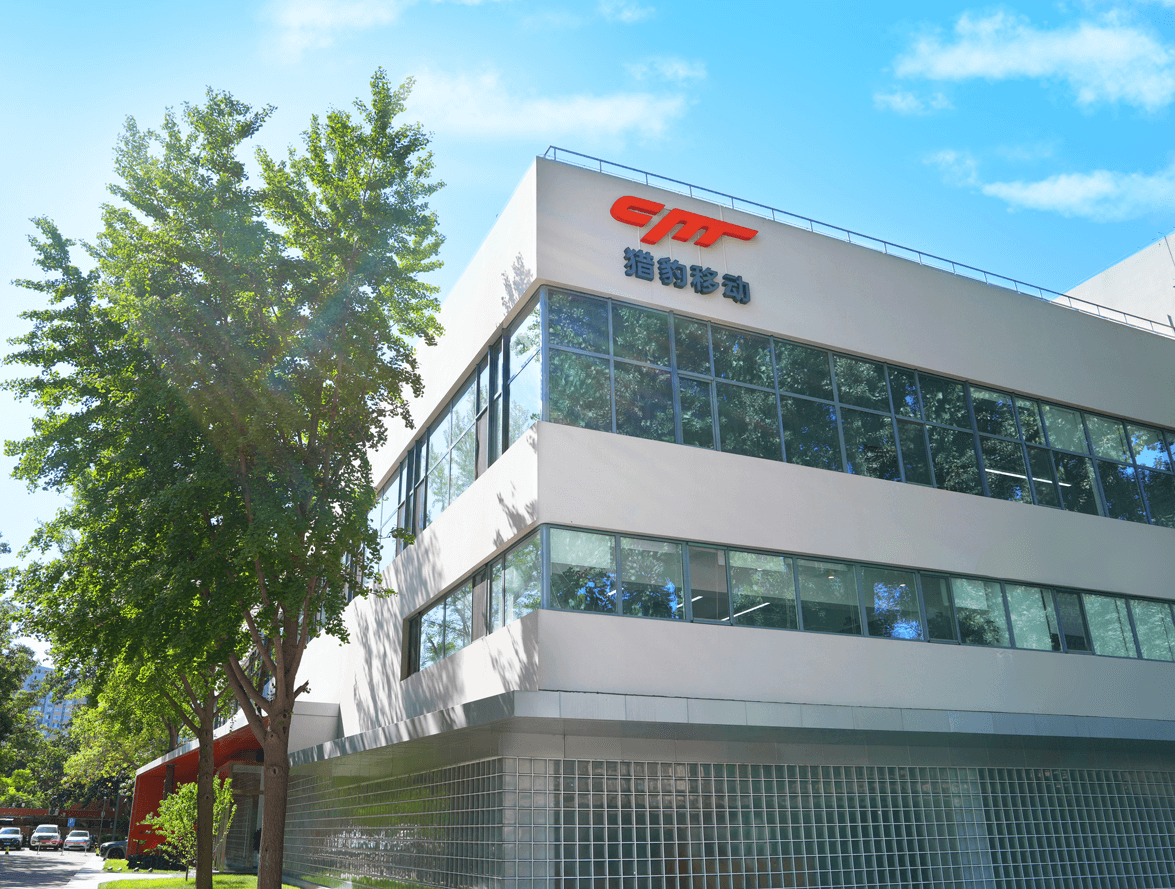 Cheetah Mobile (NYSE:CMCM) was founded in November 2010 by Fu Sheng. The company is committed to "Using technology to improve people's lives in a world where humans and machines coexist". The company became listed on New York Stock Exchange on May 8, 2014. Drawing strength from its original businesses, Cheetah Mobile is on a strategic upgrading path from the mobile internet to the AI-driven industrial internet and has built up the AI capability for vertical integration, including independently-developed chip computing power, algorithm capabilities, system capacities, app capabilities, and the business brain.
Specifically, its algorithm capabilities include the whole-chain speech technology (mouth), the microphone array (ear), the total-sense visual recognition (eye), the indoor navigation platform (leg) and the six-axis mechanical arms (hand). Besides, it has also established three open systems of OrionStar Speech OS, OrionStar Robot OS and OrionStar Arm OS to deliver intelligent service robot solutions based on intelligent speech-based service robots, intelligent delivery service robots, and intelligent labor service robots. Meanwhile, AI-empowered solutions that cover speech, chip, vision, intelligent self-help devices, and indoor autonomous navigation solutions are also provided. With "intelligent service robots" and "AI-empowered" businesses as carriers, Cheetah Mobile is well poised for the upcoming intelligent upgrading of services and products in the AI and 5G era. Cheetah Mobile empowers industries with AI technologies in pursuit of discontinuous growth, aiming to become a world-leading AI industrial Internet player.
Executives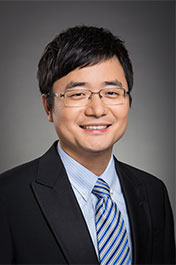 Fu Sheng
Chairman and CEO
Fu Sheng
Chairman and CEO
As Cheetah Mobile's CEO, Fu Sheng has been leading the company's product and global strategies since 2010, overseeing both the Internet and AI business development. Within the first five years, Cheetah Mobile had become a world-leading developer for mobile apps and games under Fu's leadership. In May 2014, Cheetah Mobile was listed on the New York Stock Exchange (NYSE: CMCM), becoming one of the first Chinese tech companies to successfully expand overseas. In September 2016, Fu Sheng founded OrionStar, a robotics company that creates AI-enabled service robots. Prior to Cheetah Mobile, he joined Matrix Partners China as a vice president in 2018. In 2005, he served as the general manager of the software division at Qihoo 360. From 2014 to 2017, he was named one of the "40 Chinese Business Elites Under 40" by Fortune for four consecutive years.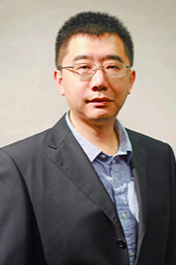 Ren Jintao
Chief Financial Officer
Ren Jintao
Chief Financial Officer
With extensive experience in capital markets, corporate finance and management, Ren Jintao joined Cheetah Mobile as Chief Financial Officer in early 2020, overseeing the company's finances and leading the investor relations program. Previously, he served as the CFO at Renren; Kaixin Auto Holdings, a subsidiary of Renren; and Chukong, as well as held various other financial leadership roles. Ren earned his bachelor's degree in economics from Renmin University of China and is a certified public accountant (CPA) licensed in the U.S., China and Canada.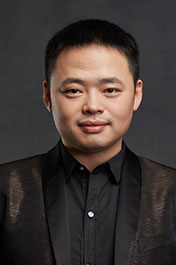 Edward Sun
Senior Vice President
Edward Sun
Senior Vice President
Edward Sun spearheads Cheetah Mobile's app development, including the chart-topping CM Launcher, Clean Master and Cheetah Keyboard. The apps developed by his team earned a global fan base and reached more than 600 million MAUs under Sun's leadership. He previously served in various management positions at Qihoo 360 and Trend Micro.
History
2022
FEB
推出AI新零售商场会员解决方案;推出餐饮店迎宾售券机器人解决方案
Dots
2021
JUN
商场机器人引流服务成为线下"近场营销"智能终端网络
Dots
2020
DEC
建立国内商场机器人网络,开启智能时代猎豹商场机器人引流服务
Dots
2019
DEC
The smart service robots developed by Cheetah Mobile and OrionStar served more than 130 million people and engaged in an average of over 4 million audio interactions per day.
MAR
Cheetah Mobile announced the first certification for the Service Robot industry: Cheetah Certified Robot Solution Expert (CCRSE), which offers CCRSE training sessions for sales, business and technical personnel in the industry.
MAR
Cheetah Mobile and OrionStar launched EngageBot, the smart service robot targeting the shopping mall scenario.
Dots
2018
DEC
OrionStar began mass producing GreetBots embedded with Cheetah Mobile's robotic solutions. The GreetBots were deployed in more than 20 scenarios, including museums, supermarkets, shopping malls, libraries, hotels, banks, courthouses, office buildings, hospitals and more.
NOV
More than 15,000 CheetahTALK AI translators were sold during the Single's Day shopping festival in China.
SEP
Yang Chaoyue was officially appointed the spokesperson and Chief Dream Officer of CheetahTALK.
AUG
Cheetah Mobile and OrionStar signed purchase orders for more than 1,000 service robots with 13 companies, spanning 10 different industries at the World Robotics Congress (WRC).
JUL
Cheetah Mobile launched and sold out the first 10,000 units of CheetahTALK, the flagship portable AI translator.
MAR
Cheetah Mobile and OrionStar released the OrionStar Robot OS, a self-developed robot operation platform. Together, they launched the AI-driven receptionist robot (GreetBot), vending machine robot (FANBOT), children's companion robot (Baobaolong) and coffee kiosk (Cheetah Café).
Dots
2017
JUL
OrionStar won Microsoft's "MS-Celeb-1M" facial recognition challenge.
JUN
OrionStar and Ximalaya.com released a voice-controlled speaker: Xiaoya.
Dots
2016
JAN
Cheetah Mobile established the Cheetah Lab Research Institute in China.
JUN
Cheetah Mobile launched the "All in AI" initiative and established OrionStar, a robotics company that creates AI-enabled service robots.
Dots
2015
DEC
Piano Tiles 2 was crowned the most downloaded game on the App Store and Google Play.
JUN
Cheetah Ads, formally known as Cheetah Ad Platform, launched globally.
Dots
2014
DEC
Cheetah Mobile was dubbed the second largest app developer on Google Play.
MAY
Cheetah Mobile launched IPO under the ticker symbol CMCM, ringing the bell at the New York Stock Exchange.
MAR
Kingsoft was rebranded as Cheetah Mobile.
Dots
2013
DEC
Clean Master surpassed one billion downloads worldwide, with DAUs exceeding 50 million.
AUG
Battery Doctor surpassed one billion global downloads.
JUL
The Chinese version of Clean Master was released.
Dots
2012
SEP
Smartphone optimization app, Clean Master, was released overseas.
Dots
2011
AUG
Security software users exceeded 1 billion.
JUL
Tencent made a $20 million strategic investment in the company.
Dots
2010
NOV
Kingsoft Security merged with Conew Image to create the Kingsoft Network, which later became Cheetah Mobile.
Dots
Honor
2022
券多多售券机器人获2021年度北京十大商业品牌数字引领奖。
2021
猎豹移动通过全球首个隐私信息管理体系标准ISO/IEC 27701认证券多多售券机器人引流服务获iDigital年度效果营销奖及金触点新商业金奖。
2019
Elected as Vice Director Unit of the AI Industry Innovation Alliance.
2018
Selected as one of the Top 100 Chinese Internet Companies by the Internet Society of China and the Information Center of the Ministry of Industry and Information Technology.
Became the Level 1 Technical Support Unit of National Information Security Vulnerability Library (CNNVD).
Earned a spot in the Top 100 Private Enterprises in Beijing.
Listed in the Top 100 Software & Information Services Enterprise in Beijing.
2017
Listed in the Top 100 Software & Information Services Enterprise in Beijing.
Won the "Best AI Employer Global Vision Award of the Year" at Global AI and Robotics Summit (CCF-GAIR) sponsored by the China Computer Federation (CCF) and Leiphone.com, and hosted by the Chinese University of Hong Kong (Shenzhen).
Selected as one of the Top 30 Chinese Global Brand Builder in the BrandZ Top 50 Chinese Global Brand Builders Report, published by WPP in collaboration with Google.
2016
Won the Top 30 Innovative Big Data Promotion Award at Chuangke Party 2016, hosted by Mobile Video, CLUB and China Newsweek.
2015
Named one of the National Dominant Enterprises by the State Intellectual Property Office.
2014
Became a Beijing Patent Model Company and an Intellectual Property Leading Company in Zhongguancun.
Won the Outstanding Company and Science & Technology Award in Beijing's Shijingshan District.
Business
AI Robots
qdd
Business Cooperation
Internet-related Products and Services
International Advertising Network, Programmatic Cooperation
Facebook, Google and other Advertising Agencies
Overseas business realization and Cooperation with Publisher
Influencer Bussiness Cooperation
Media
For all media inquiries within mainland China, please contact
For all media inquiries outside of mainland China, please contact
Offices
Beijing (China headquarters)
Building11 East Village, No.7Sanjianfang South Lane (Nanli ) Chaoyang District, Beijing 100024, China
+86 10 62927779