Mission
Make the World Smarter
Using technology to improve people's lives in a world where humans and machines coexist.
Company

Cheetah Mobile (NYSE:CMCM) was founded in November 2010 by Fu Sheng. The company is committed to "Using technology to improve people's lives in a world where humans and machines coexist". The company became listed on New York Stock Exchange on May 8, 2014. Drawing strength from its original businesses, Cheetah Mobile is on a strategic upgrading path from the mobile internet to the AI-driven industrial internet and has built up the AI capability for vertical integration, including independently-developed chip computing power, algorithm capabilities, system capacities, app capabilities, and the business brain.
Specifically, its algorithm capabilities include the whole-chain speech technology (mouth), the microphone array (ear), the total-sense visual recognition (eye), the indoor navigation platform (leg) and the six-axis mechanical arms (hand). Besides, it has also established three open systems of OrionStar Speech OS, OrionStar Robot OS and OrionStar Arm OS to deliver intelligent service robot solutions based on intelligent speech-based service robots, intelligent delivery service robots, and intelligent labor service robots. Meanwhile, AI-empowered solutions that cover speech, chip, vision, intelligent self-help devices, and indoor autonomous navigation solutions are also provided. With "intelligent service robots" and "AI-empowered" businesses as carriers, Cheetah Mobile is well poised for the upcoming intelligent upgrading of services and products in the AI and 5G era. Cheetah Mobile empowers industries with AI technologies in pursuit of discontinuous growth, aiming to become a world-leading AI industrial Internet player.
Executives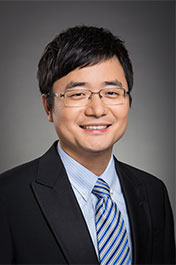 Fu Sheng
Chairman and CEO
Fu Sheng
Chairman and CEO
He's responsible for formulating global strategies for all of Cheetah Mobile's products and AI businesses. In just five years, Fu Sheng has made Cheetah Mobile the world's leading content developer for tools & utilities and Internet entertainment. Under his leadership, Cheetah Mobile was successfully listed in the NYSE and became one of the first Chinese IT companies to successfully expand into overseas markets. In September 2016, Sheng Fu founded Orion Star, an AI company to build the industry's only complete AI technology chain. It aims to create "truly useful" robots and upgrade the service industry worldwide. He used to serve as the General Manager of Qihoo 360 Software Division and VP of Matrix Partners China. In 2019, he was elected as "50 Outstanding Merchants in the 40 Years of Reform and Opening Up in Jiangxi Province". In 2018, he was elected as the representative of the People's Congress of Jingdezhen City, Jiangxi Province. For four consecutive years from 2014 to 2017, he was listed in the Fortune's 40 Chinese elites in business under 40.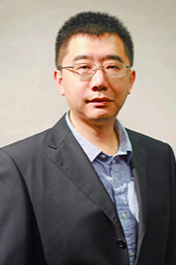 Ren Jintao
Chief Financial Officer
Ren Jintao
Chief Financial Officer
Ren Jintao has rich experience in capital markets, corporate finance and management. He is responsible for finance and investor relations management in Cheetah Mobile. He had been the CFO of Renren since September 2015, and the CFO of Kaixin Auto Holdings, a subsidiary of Renren, until August 2019. Before that he had served as the CFO of Chukong Technologies. From 2005 to 2014, he served as the Senior Finance Director at Renren, and earlier than that, he had worked for KPMG for five years. He holds a Bachelor's Degree in Economics from Renmin University of China with a major in international accounting, and is a certified public accountant licensed in the United States, China, and Canada.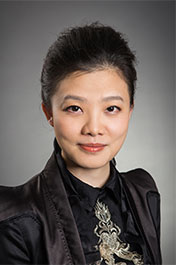 Scarlett Xiao
Director and Senior Vice-President
Scarlett Xiao
Director and Senior Vice-President
Scarlett Xiao is responsible for Cheetah Mobile's marketing, public relations, and overseas commercial products. Prior to co-founding Cheetah Mobile, Ms. Xiao served as the public relations director for Qihoo 360, and communications manager for Yahoo China. From 2008 to 2010, she worked as a senior manager in Baidu's corporate marketing department with a focus on public relations. Ms. Xiao holds a B.A. degree from Renmin University of China.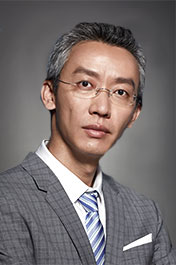 Zhou Pin
Director and Senior Vice-President
Zhou Pin
Director and Senior Vice-President
He's responsible for the company's global advertising & sales, strategic investment, human resources and some smart hardware business. He led the three domestic sales departments targeting PC users, mobile device users and overseas markets, and maintained a high market share in the market downturn, achieving substantial growth; In 2018, he took over the business department overseas, aiming to bring more success to the company. He founded the e-commerce website Quwan in 2008 and served as CEO. He also served as the director of Baidu Alliance and the vice president of Hero DVD Player.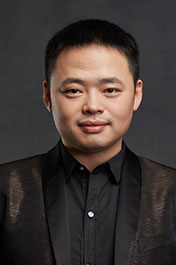 Edward Sun
Senior Vice President
Edward Sun
Senior Vice President
Responsible for CM Launcher, Clean Master, Cheetah Keyboard and other popular applications. The products under his leadership have more than 600 million MAUs, among which Clean Master is very popular in The US and Europe, consistently at the top of the global rankings. Products such as Duba Antivirus and Cheetah Browser feature strong security capabilities and are well-reviewed by users. In December 2012, Cheetah Browser won the "2012 Most Innovative Product Award." Mr. Sun previously served in multiple management positions at Qihoo 360 and Trend Micro.
History
2019
12
The smart service robots developed by Cheetah Mobile and OrionStar have already served over 130 million people, engaging in an average of over 4 million audio interactions per day, far above the industry average.
03
Cheetah Mobile announced the first certification for the Service Robot industry - Cheetah Certified Robot Solution Expert (CCRSE), and held CCRSE training sessions for sales, business and technical personnel in this field.
03
Cheetah Mobile cooperated with OrionStar and launched Cheetah Screen, the vertical mall scenario smart service robot.
Dots
2018
12
The Orion Star AI-driven robot was mass-produced, and now it has been applied in more than 20 scenarios such as museum, supermarket, shopping mall, Government Civil Affairs Hall, library, hotel, bank, court, law firm, police station, hospital, and school. Cheetah Mobile continuously provides smart navigation, smart civil affairs, smart search, smart hotels, smart banks, smart courts, smart public security, smart medical care, smart schools, smart shopping malls, smart new retails, and other solutions to various scenarios.
11
During the 'Double Eleven' in 2018, over 15,000 CheetahTALK were sold, leading the sales of similar products.
09
Yang Chaoyue officially became the spokesperson and Chief Dream Officer of CheetahTALK.
08
At the 2018 World Robotics Congress (WRC), Cheetah Mobile and Orion Star signed purchase orders for over 1,000 AI-driven robots with 13 companies from ten different industries, becoming the icebreakers of the robot industry in China.
07
Cheetah Mobile officially released the CheetahTALK for daily social use. The first 10,000 were soon sold out on JD. com.
03
Cheetah Mobile and Orion Star released Orion Star OS, a self-developed robot platform, and launched AI-driven receptionist robot, vending machine robot (Cheetah VendBot), children companion robot (BAOBAOLONG), and Cheetah Café based on the Orion robotic arm platform.
Dots
2017
07
Cheetah Mobile's AI-focused subsidiary OrionStar wins 'MS-Celeb-1M' facial recognition challenge.
06
Cheetah Mobile's OrionStar and Ximalaya.com release voice-controlled speaker Xiaoya.
Dots
2016
01
Formally announces the launch of Cheetah Lab research institute.
Dots
2015
12
Piano Tiles 2 becomes the most downloaded casual game on the App Store and Google Play.
06
Launches China's first global-facing mobile ad platform Cheetah Ad Platform (later renamed Cheetah Ads).
Dots
2014
12
Becomes second largest app developer on Google Play, second only to Facebook.
05
Launches IPO on the New York Stock exchange under the ticker CMCM.
03
Kingsoft changes its name to Cheetah Mobile.
Dots
2013
12
Clean Master global downloads surpass one billion, DAUs surpass 50 million.
08
Battery Doctor global downloads surpass one billion.
07
Releases Chinese version of Clean Master
Dots
2012
09
Releases flagship overseas smartphone optimization app Clean Master.
06
Releases Cheetah Browser, China's first dual-core security browser.
Dots
2011
08
Security software client users exceed one billion.
07
Receives $20 million strategic investment from Tencent.
Dots
2010
11
Kingsoft Security merges with Conew Image to create Kingsoft Network (later renamed Cheetah Mobile)
Dots
Honor
2019
Elected as the Vice Director Unit of the AI Industry Innovation Alliance.
2018
Selected as one of the Top 100 Chinese Internet Companies in 2018 by the Internet Society of China and the Information Center of the Ministry of Industry and Information Technology.
Became the first-level technical support unit of National Information Security Vulnerability Library (CNNVD).
Listed in the Top 100 Private Enterprises in Beijing.
Listed in the Top 100 Software & Information Services Enterprise in Beijing.
2017
Listed in the Top 100 Software & Information Services Enterprise in Beijing.
Won the 'Best AI Employer Global Vision Award of the Year 2017' at Global AI and Robotics Summit (CCF-GAIR) sponsored by the China Computer Federation (CCF) and Leiphone.com and hosted by the Chinese University of Hong Kong (Shenzhen).
Selected as a Top 30 Chinese Global Brand Builder in this year's BrandZ Top 50 Chinese Global Brand Builders Report, released by WPP in collaboration with Google.
2016
Won the 'TOP 30 Innovative Big Data Promotion Award' at 'Party of Chuangke, 2016' hosted by Mobile Video, CLUB and China Newsweek.
2015
Named as one of the national dominant enterprises by State Intellectual Property Office.
2014
Become a Beijing Patent Model Company and an Intellectual Property Leading Company in Zhongguancun.
Won the Outstanding Company and Science & Technology Award of Shijingshan District.
Business
Robot Marketing Cooperation
(400-610-7779 ext.1155)
Business Cooperation
Domestic Advertising Cooperation
International Advertising Network, Programmatic Cooperation
Facebook, Google and other Advertising Agencies
Overseas business realization and Cooperation with Publisher
Media
For all media inquiries within China, please contact
For all media inquiries within the US, please contact
For all media inquiries within the Asia-Pacific region, please contact
Offices
Beijing (China headquarters)
Hui Tong Times Square NO. 8, Yaojiayuan S. Rd., Beijing 100123, P.R.C
+86 10 62927779
Hong Kong
1309A Cable TV Tower, No.9 Hoi Shing Road, Tsuen Wan, N.T. Hong Kong
+852 2405 0088
Taipei
83F., No.7, Sec. 5, Xinyi Rd., Xinyi Dist., Taipei City 110, Taiwan
+886 2 8101 0288
Palo Alto (Cheetah Mobile America, Inc.):
960 San Antonio Road, suite 200, Palo Alto, CA 94303
+1 650 300 6088
Berlin
Mindspace Berlin - Mitte Friedrichstrasse 68, 10117 Berlin, Germany
+49 800 646377223
Paris
91 Avenue Ledru Rollin, Paris, France 75011
+33 1 58 39 34 00
Bordeaux
Imm. P, Bureaux du Lac Rue Robert Caumont 33049 Bordeaux CEDEX - France
+335 56 51 02 01
Vietnam
Room F, 9th floor, Miss Ao Dai building, 21 Nguyen Trung Ngan str., Ben Nghe Ward, Dis. 1, HCMC
Indonesia
AXA Tower, 45th Floor, Jl. Prof. Dr. Satrio Kav. 18, Kuningan, RT.14/RW.4, Karet Kuningan, South Jakarta City, Jakarta 12940 Cheetah Mobile Suite #76-77
+6221-3005-3751
India
1204, Regus Business Center, 12th floor, Building No. 8, Tower C, DLF Cyber City, Phase II, Gurgaon, Haryana, India Pin code 122002
+91 124 469 6772
Singapore
8 Marina View Asia Square Tower 1 Level 7 Singapore 018960
+65 64071136
Russia
"Regus" Embankment Tower, Office 440, 10C Presnenskaya Naberezhnaya, 123112, Moscow, Russia
+74959677676
Brazil
Top Center Building, #1027, Paulista Avenue, 854 Bela Vista, Sao Paulo, 01310-100, Brazil
+55 11 2186-0222